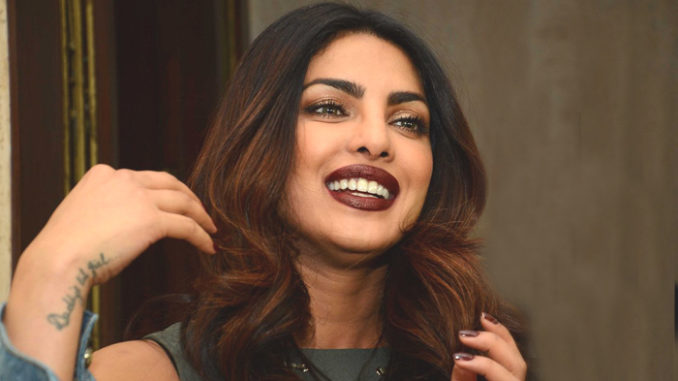 Priyanka Chopra
has come a long way from where she started. From being a Miss World to conquering Bollywood, Hollywood, music and even playing a successful producer, this celeb and cinema star has seen many ups and downs. The actress is donning a lot of hats at the moment, with huge support coming from her mother Madhu Chopra, who manages the star's production house Purple Pebble Pictures when PeeCee is busy shooting for her international commitments. As she turns 35 on July 18, Priyanka has decided to spend her birthday with family because she has been away from them for a long time.
Letting her hair down, Priyanka Chopra gets chatty about producing Hollywood films, production house Purple Pebble Pictures, her love life and singing aspirations in this interview.
Being a producer with Purple Pebble Pictures
We have established this production company, Purple Pebble Pictures, to give an opportunity to new talent, be it for actors, writers, musicians or to directors, every talent who wants to come in the film industry, we will help them to get a foot inside the door.
It is very difficult to get a break in this industry and I know this because when I was Miss World, I too faced many difficulties.
As an actor, as a woman, I have only spoken about my achievements, because that is easy to talk about. As a production house, we want to take chances on new talents. (Marathi film) 'Kay Re Rascala' is an amazing example of that.
On producing Bollywood and Hollywood films
We are developing scripts for Hindi and English films. We have spent a lot of time in researching new things to develop as a production house. I want to do Hindi films but it has to be the right one. We are working on a lot of things right now.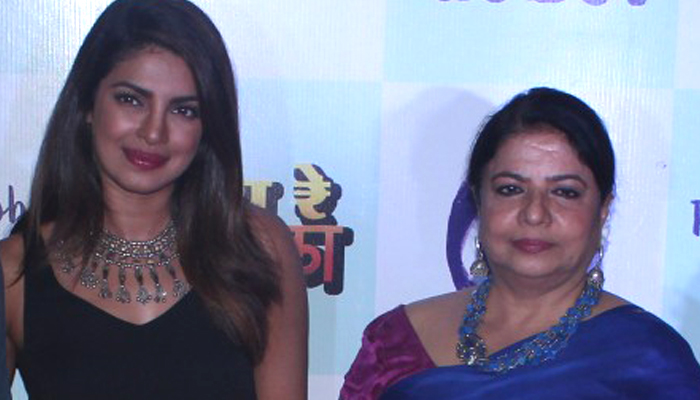 On producing regional films
I had spent a lot of time in Guwahati, Assam, during my modelling days. All the states there (Northeast) are very beautiful. When I was shooting in Assam for 'Mary Kom', I felt that that region was kind of ignored. Unfortunately, when it comes to entertainment, there is no encouragement there. Hence we did a Sikkimese film, now we are also doing an Assamese film. When I went to the Northeast, I felt that it should be given some encouragement. To give a global platform to regional cinema, a positioning was important. There are beautiful stories that come from different states. It is important to give the right opportunities. Producing is something new for my mother and me.
Being an international icon
It is not easy to go to another country and work there without any entitlement. I am an artiste and if I go to another country, I don't mind introducing myself. Hopefully, all that I am learning and have learnt from India as an artiste, I will take it internationally and make a mark. By that, I don't just mean America or any one country, but the whole world.
On her love life
You wouldn't know everything about my life and I don't find it necessary to say it either.
On working in two Hollywood movies
'Isn't It Romantic?' and 'A Kid Like Jake' are the two quick films that excited me. These are not some 'Priyanka Chopra movies'. These are really interesting parts which I have done in two amazing films. As an actor, it is very exciting to work with artistes who compliment your acting. That's why I did these two films. After 'Quantico', I have a few bunch of other films to do next year. There are a lot of speculations and I am having a lot of conversations. But right now I wouldn't confirm or clarify anything.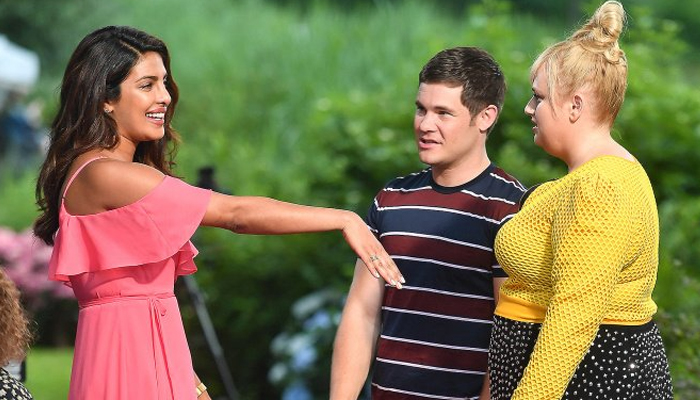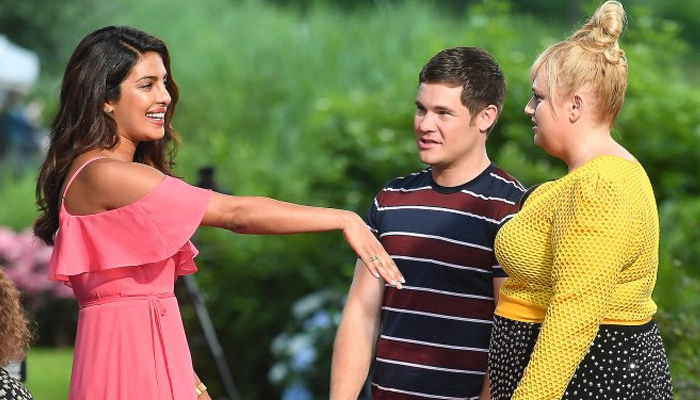 On Box Office pressure
I don't take pressures in life. I do what I want to do, and I have always been that person. The films that I am doing, at times they work and sometimes they don't. I don't think it is right to put pressure on anyone. I don't take pressure as an actor, and wouldn't do it as a producer either.
Her singing aspirations
The pause in singing has not happened suddenly, it is deliberate. When you do music, you need to have the time and the ability to promote it. I am doing so much work with acting and producing that I don't have the time. I will never do anything half-heartedly so I keep singing one off, but nothing as a full-fledged single.
On being an Academy Awards member
I am grateful to the Academy, aka Academy of Motion Picture Arts and Sciences, (Oscar) for including such a diverse amount of people from around the world. I do think that they ask for our opinion when you are a member of the Academy. I am very clear about my opinions and views. The Academy opens itself to nominations for foreign language films in just one category. There are so many films that come from around the world, even Indian films.
Our talent has won awards for films not made by India because the opportunities are less. I hope this is something which changes and I can contribute to it.
ALSO READ:
Salman Khan speaks on Tubelight, Box Office records and Forbes list