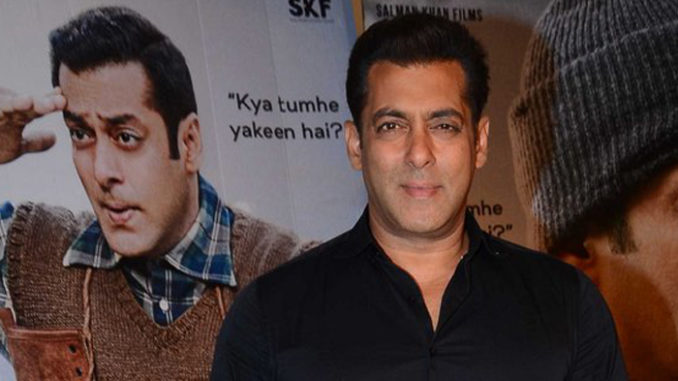 'Tubelight', Salman Khan's Eid present to his fans, promises to be yet another across the border drama. Celeb and cinema star Salman Khan as the simpleton Laxman Singh Bisht, will set out to search for his brother Bharat, played by Sohail Khan, amidst a war situation. "There is a lot of love between the two brothers and they share a strong bond. The elder brother is tube light while the younger one is mature and has a very strong personality," shares Salman, who plays Sohail's elder sibling. The real life brothers have exhibited great onscreen chemistry in 'Tubelight' is what director Kabir Khan claims.
'Tubelight' is set against the backdrop of the Indo-China war of 1962, however Salman assures that the film is more of a humanitarian story and not a war-worn tale. "We have not touched the aspect of Indo-China war in 'Tubelight'. It is just used as a backdrop. We have shown that the war should end soon so that our soldiers return home and even their soldiers can go back to their families. It basically shows that whenever there is a war, people on both the sides die. Families are left without their sons and fathers, and they would have to live without them for their whole life," informs Sallu.
Salman Khan is known to arrive with a new film during Eid and the team of 'Tubelight' had booked the Eid of 2017 almost a year in advance. Commenting on the strategic release date of a long weekend advantage, Salman says, "We all want our movies to do well and break records. Then someone else's movie will come and break our records. This is how the industry works." Speaking about the state of mind after a film releases on Friday, Salman adds, "If we get the feedback about a mixed response then we pray for minimum loss. First we want maximum records and if that doesn't come by then we hope for the movie to not be a bad flop. We want least damages so that no one loses money from the film."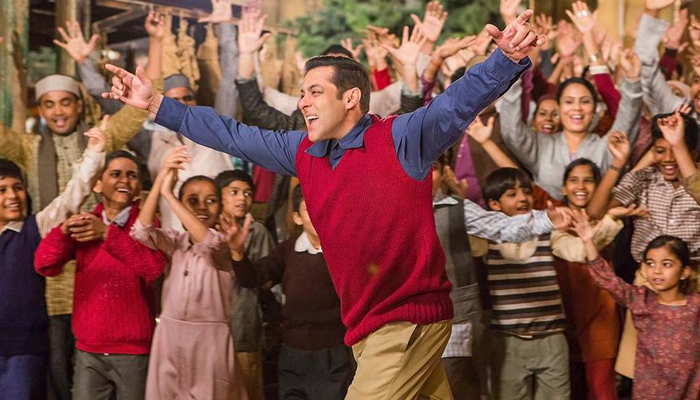 Celebs and Bollywood cinema stars have found a massive market in China, where Indian films are receiving a huge response. The most recent example is Aamir Khan's 'Dangal'. 'Bahubali' too had queued up to hit the screens in China. And while 'Tubelight' has a Chinese connection – leading lady Zhu Zhu is a Chinese actress – Salman is not aiming to release the film there. "First we will see the response to the Hindi film. If the audiences laugh, cry, connect with 'Tubelight' and watch the film again then we have nothing to worry about. If it works out then not just China, we can release the film anywhere," says Salman, who is also the producer of the film.
Come June 23 and Salman will set to win hearts with his tube light-like character, as the film releases on that day. The actor claims that having a huge fan following is indeed a big responsibility, "One needs to keep increasing their level higher and higher, with every passing day, month and movie. It is the biggest responsibility I have right now."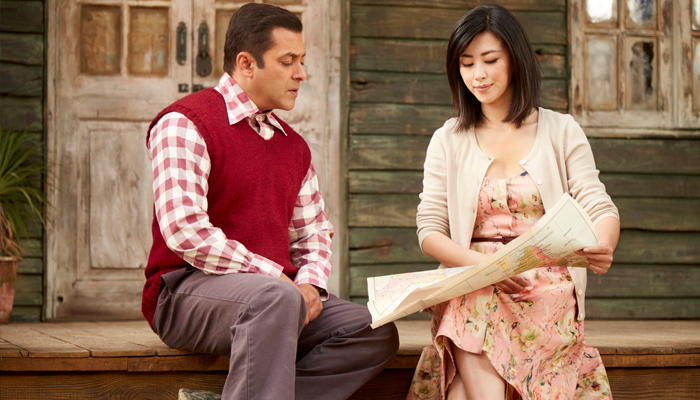 The celeb and cinema star, Salman Khan recently made headlines when the actor made it to number 71 on the Forbes' world's 100 highest paid celebrities list. However, the actor refuses to be acknowledged for the same. "It is not true that I am the highest paid actor because there are a lot of actors who get paid more than me and their films have done better than mine. The kind of films I am doing right now reflect on my image, otherwise on my own I am a normal guy," concludes Salman.
ALSO READ: