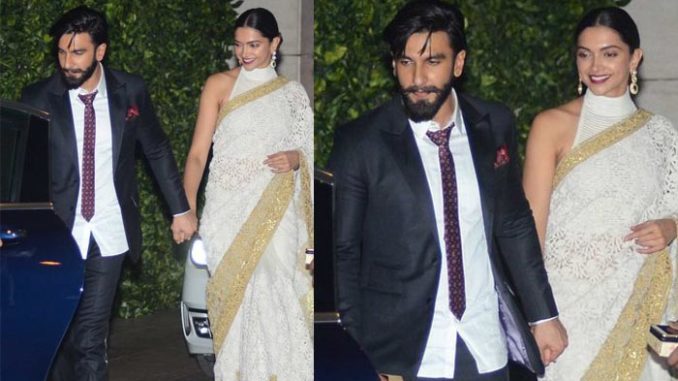 Ranveer Singh and Deepika Padukone's wedding is one of the much awaited affairs this year and buzz suggests that Ranveer's family is planning a traditional Sindhi marriage. For those who don't know, Ranveer's full name is Ranveer Singh Bhavnani and he hails from a Sindhi family. Hence his parents would want to have a traditional Sindhi wedding. Deepika and Ranveer have kept mum on all talks about their wedding, which will reportedly be held in November. Maintaining the secrecy about tying the knot, Ranveer and Deepika have requested their guests to not carry mobile phones to the wedding venue, so that there is no leak of the grand nuptials, especially on social media. Ranveer and Deepika have not yet officially confirmed their relationship, but continue to shower each other love on social media.
Ranveer and Deepika's marriage will be a destination wedding, where the couple is supposed to tie the knot in presence of its limited family members and a very few selective friends. It is being said by the Bollywood insiders that the hottest couple of the entertainment industry may opt for beach wedding. Ranveer and Deepika's marriage will be followed by a very grand reception back in Mumbai for celebs and cinema stars. Deepika also seems to be dropping all the right hints as she had turned muse for fashion designer Sabyasachi's new collection in the beginning of this year. In the year 2016, Sabyasachi had commented that he would like to design Ranveer and Deepika's wedding clothes as they make a great couple! Call it a coincidence or a well thought and crafted quote, it looks like the designer's words are indeed coming true.
Before Ranveer Singh and Deepika Padukone get married with Sindhi-style destination wedding in November 2018, both will wind up their respective film. While Deepika is still preparing for her mafia queen film with Vishal Bhardwaj, which they are yet to begin shooting for, Ranveer Singh will try to finish Rohit Shetty-directed 'Simmba' before getting married to Deepika.
ALSO READ: