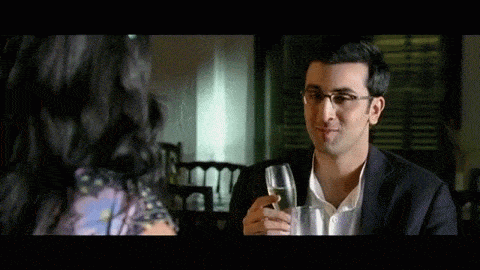 Ranbir Kapoor and Katrina Kaif were recently spotted shooting in Cape Town for their much-delayed Bollywood project, 'Jagga Jasoos'. Rumours were rife that Ranbir and Katrina did not see eye to eye, and that the actor did not want to interact with Katrina Kaif after their bitter breakup, the one which was the most talked about in Bollywood in recent times.
RELATED: Katrina Kaif terms break-up rumours as 'unpleasant'
On asking about the equation between the two Bollywood stars while shooting, Ranbir rather tries to mellow it down. Putting up a brave front, Ranbir refutes it all saying, "The shoot is going well and there is no problem. Only a few days are now left and I am extremely excited." 'Jagga Jasoos' is Ranbir's first Bollywood production.
'Jagga Jasoos' was to release in 2015 but was later pushed to June 2016 due to unfinished shooting work. The date of June 2016 was further pushed to August. After the much written about breakup of Ranbir Kapoor and Katrina Kaif in January 2016, the two top celebs of Bollywood stopped shooting for the film.
Not wanting to affect the film, and trying to behave more professional and in a matured way, finally the actors recently came together to complete the remaining shoot, as 'Jagga Jasoos' was allegedly running into losses.
RELATED: Jagga Jasoos postponed, not because of Ranbir-Katrina this time
While the makers are yet to announce the final date of release, Ranbir Kapoor assures that it is going to be worth the wait for all Bollywood fans. "'Jagga Jasoos' is being made with a lot of love. Anurag (director Anurag Basu), Katrina and I, all are very excited about it. We are soon going to release the first look of the film. And when everyone will see the trailer, the teaser, I just hope they like it," says Ranbir, perhaps knowing well how 'Jagga Jasoos' is awaited with much bated breath in Bollywood circles.
WATCH: LEAKED VIDEO: Ranbir Kapoor, Katrina Kaif shooting for Jagga Jasoos