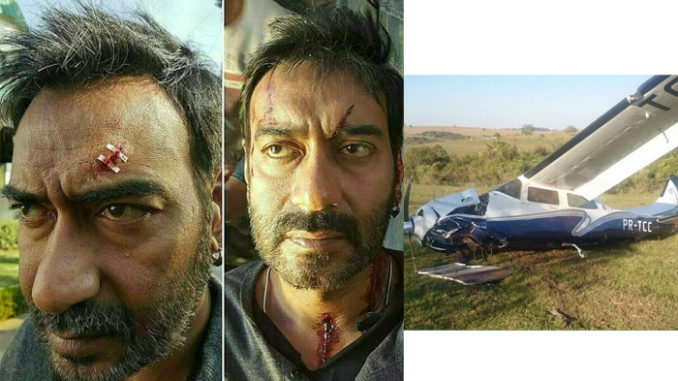 Ajay Devgn is the latest celebrity to have fallen prey to internet hoax. The extent of the rumour was that it said that
Ajay Devgn
was critically injured in a helicopter crash! A WhatsApp message went viral that Ajay Devgn's helicopter, in which he was flying with the pilot, met with a serious accident while returning from the hill
station Mahabaleshwar in the state of Maharashtra. The news said that he was shooting for one of his upcoming Bollywood films in the pleasant climate of Mahabaleshwar. The viral forward also claimed that the crash was so bad that the pilot of the helicopter had certainly passed away while Devgn was critically injured. Some pictures of his  injured face, where one can see the wounds on Ajay's face and neck, near the windpipe, also went viral along with the message.
However, quashing all the rumours, reports state that no such helicopter accident and the Mahabaleshwar police are looking into the matter, hoping to nab the source of this fake news which has had Ajay Devgn seriously injured. Away from this hoax, Ajay Devgn is hale and hearty, neither critically injured nor dead in any helicopter crash in
Mahabaleshwar, and is rather busy shooting for the laughter riot 'Total Dhamaal'.
ALSO READ: