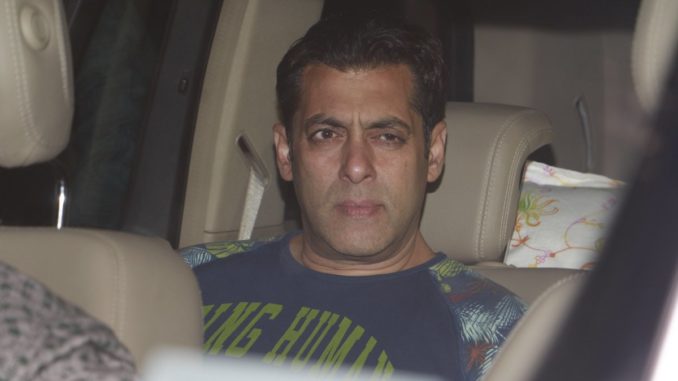 Salman Khan
was to appear yesterday, on July 6, Thursday, at District & Session Court in Jodhpur, with regards to the 1998 blackbuck poaching and possessing illegal arms case. However, the actor skipped to make an appearance citing security reasons. Salman Khan's lawyers informed the court that they feared for the security of the Bollywood actor, owing to the law and order situation in Jodhpur after the encounter of alleged gangster Anand Pal Singh. Salman and other actors named in the suit have been exempted from personal appearance before the court, the arguments of which are set to begin on July 22.
While Salman Khan was acquitted in the 1998 by the Chief Judicial Magistrate (CJM) court, the Rajasthan state government challenged this verdict before the District & Session court, Jodhpur. The actor was to appear before the honourable court in Jodhpur for the bail bonds' verification. However, an application filed by him sought an exemption from personal appearance in court on the grounds of security.
During the shooting of Sooraj Barjatya's 'Hum Saath Saath Hain' in the 1990s, Salman Khan, Saif Ali Khan, Tabu and Neelam were accused of poaching two blackbucks in the jungles of Rajasthan. Salman Khan is entangled in the blackbuck poaching case since then.
ALSO READ:
Salman Khan to compensate distributors for Tubelight's loss?