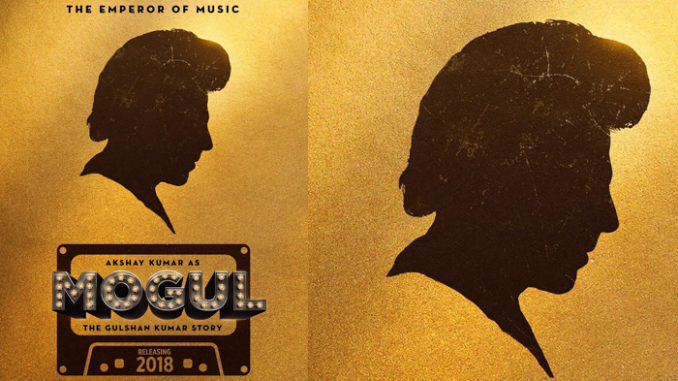 Akshay Kumar was announced in the lead role for Gulshan Kumar biopic with a poster publicising the film titled 'Mogul'. However a report suggests that due to creative differences, Akshay has decided to walk out of the film. A source informs, "Akshay had some concerns over the script that director Subhash Kapoor has approved. He requested that a few things be rewritten. But Subhash was adamant. Hence Akshay thought it was best if he opted out."
Before walking out of 'Mogul',
Akshay
had stated that he was excited to play the one-man army of the music industry, head honcho of T-Series Gulshan Kumar. "I had the good fortune of knowing Gulshanji well. My association with him started right from my first film 'Saugandh'. We both shared many things in common and come from a similar background. I am very excited to play him on-screen," Akshay had said earlier. While it seems that Akshay has bid adieu to the Gulshan Kumar biopic, he is yet to inform the makers, mainly Bhushan Kumar, who is producing the film 'Mogul'. The shooting of 'Mogul' was to begin this month but due to the creative disagreement between Akshay Kumar and Subhash Kapoor, the actor will reportedly reschedule his dates of 'Mogul' to other films.
Courtesy: mid-day.com
ALSO READ: