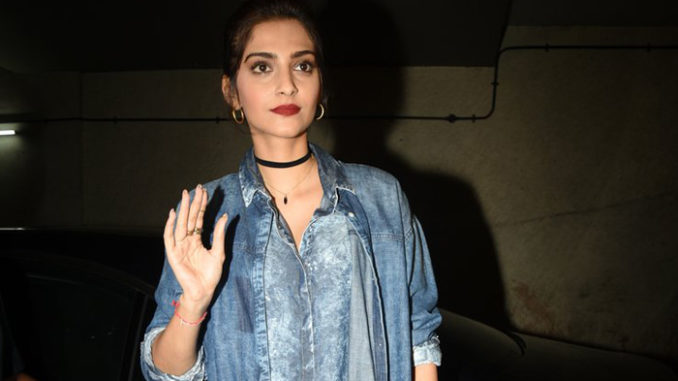 No, Sonam Kapoor is not a cry baby but the Bollywood actress recently attended a special screening of the Punjabi movie 'Chauthi Koot'. The film is set against the backdrop of the Sikh separatist movement of the 1980s.
Sonam liked the Punjabi film 'Chauthi Koot', meaning The Fourth Direction and reviewing the same she says, "It is a beautiful movie. I cried a lot while watching it and didn't stop crying for long. People should watch this movie, which has been sensitively made." When Sonam Kapoor was asked if she would want to be a part of a Punjabi movie, the actress quipped, "If I get an opportunity then why not? I don't know the language but I do understand it. I don't think as an actor language should curb your enthusiasm. I will do the film in any language, be it Chinese, Russian, French, anything, as long as I like the character." On the Bollywood front, Sonam Kapoor will soon start shooting for her next flick
'Veere Di Wedding'
alongside celebs and cinema world stars Kareena Kapoor Khan and Swara Bhaskar.
ALSO READ
Not just Aamir, but Ranbir Kapoor also cries while watching Bollywood films!