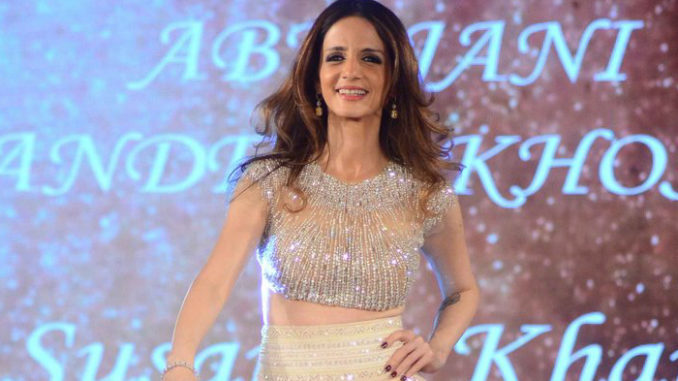 A couple of months ago, Sussanne Khan hit the headlines for being booked by the Goa police in a cheating case. The Bollywood celebrity received a clean chit today and took to Twitter to share the details, "My Petition was allowed by Goa bench of The Bombay High Court. Criminal complaint filed by Emgee Properties has been quashed by the High Court. No misrepresentation. FIR registered has been quashed. The order quashing the FIR vindicated my position. I am thankful to the judiciary. Justice prevails." Sussanne Khan was booked in June this year.
Trying to clear her side in the cheating case, Sussanne Khan further added, "I have never made any misrepresentations and have always maintained the highest standards of ethics while discharging my work. Truth be told. On this auspicious day of Janmashtami, I know God watches over me." The firm which lodged an FIR against Sussanne Khan, Emgee Group, is real estate developer, dealing in properties, their stronghold being Goa.
Sussanne Khan's company, The Charcoal Project was hired for a signature project by the Emgee Group. She was reportedly accused of misrepresenting herself as an architect in order to secure the contract even when she was not registered with the Council of Architecture. However, going by Sussanne Khan's side of the story, she clearly states that she never misrepresented herself to Emgee Group.
ALSO READ:
Sussanne Khan's claim: Hrithik Roshan and Kangana Ranaut's picture was morphed