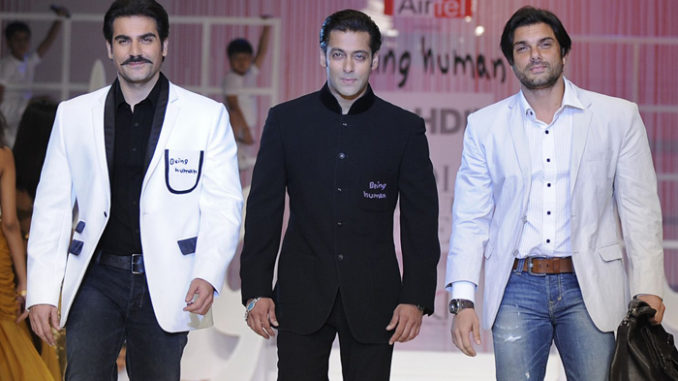 Salman Khan and Iulia Vantur's marriage in December this year has been making headlines. While the 50-year-old Bollywood actor seems set to tie the knot, his much-married brothers have been avoiding any questions about Sallu's wedding. The celebs and cinema world too are awaiting Salman's marriage to Iulia with bated breath.
Reports suggest that last night when Sohail Khan was asked about the buzz on Salman Khan's wedding, the actor-cum-director used the choicest of swearwords, in the loudest tone he could. In his defence, Sohail stated that he was only trying to get his 80 years old father to the safety of their car after a dinner. Sohail has been quoted saying that he lost his cool as the journalists were thrusting mikes and cameras into his father's face because of which Salim Khan lost his balance, and Sohail his temper!
RELATED: Here's how Salman Khan is preparing for his wedding with Iulia Vantur!
While one brother resorted to obscene expletives when questioned about Salman's wedding, his other brother, Arbaaz Khan chose to resort to a sarcastic comment. At a recent event, Arbaaz was questioned about Salman's much publicised marriage. He responded to the journalist saying, "Well, listen, this (the event he was attending) is not for that. Do you think I am going to answer that (question on wedding)?"
Bollywood's both these Khan stars have reportedly gone through a tough married life and now that their dearest elder brother Salman is set to take the plunge with Iulia Vantur, we wonder if Sohail and Arbaaz are sending precautionary hints to the actor!
ALSO READ:
9 interesting facts about Salman Khan's alleged wife-to-be, Iulia Vantur