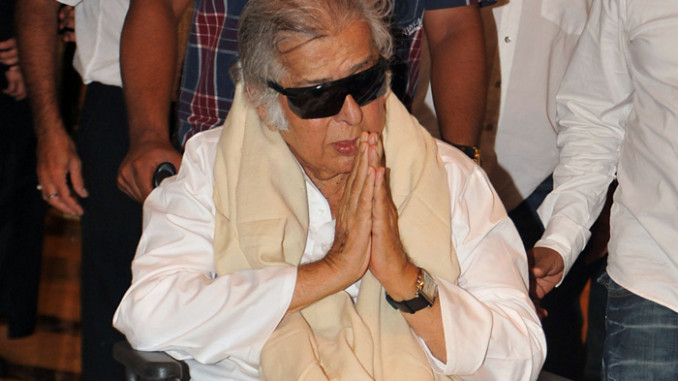 Shashi Kapoor is dead. Veteran Bollywood actor Shashi Kapoor passed away at the age of 79 at Mumbai's Kokilaben Dhirubhai Ambani Hospital on Monday evening. Many fans went into mourning on 4th December as soon as Shashi Kapoor's death was confirmed. Randhir Kapoor, nephew of Shashi Kapoor, confirmed the same to PTI saying, "Yes, he has passed away. He had kidney problem since several years. He was on dialysis for many years." The 'Deewar' actor had been wheelchair-bound since years. The Kapoor family will hold the funeral tomorrow, on Tuesday. Shashi Kapoor was born in 1938 and was the youngest among the brothers Raj Kapoor and Shammi Kapoor. Shashi Kapoor's hit films include 'Namak Halaal', 'Shaan' and 'Kabhi Kabhie' among many others.
The news of Shashi Kapoor's death came as a shocker to everyone. Late actor Shashi Kapoor was a recipient of the prestigious National Award on three occasions. In 1994 he was bestowed upon Special Jury Award for 'Muhafiz', in 1986 he was given the Best Actor award for 'New Delhi Times' and in 1979 Shashi Kapoor won the National Film Award for Best Feature Film in Hindi (as Producer) for 'Junoon'. He debuted with 'Dharmputra' as a leading man in 1961.
Many celebs and cinema world stars took to Twitter to give condolences after Shashi Kapoor breathed his last today. Fans started queuing up outside his residence and even at the hospital to catch the last glimpse of the late actor Shashi Kapoor.
ALSO READ:
Politician Shashi Tharoor receives condolence calls after Shashi Kapoor's death!