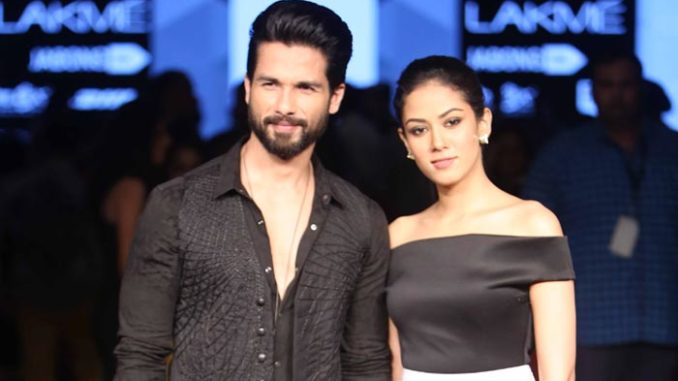 Shahid Kapoor is one excited soon-to-be father. Apart from belting hits at the box office, the Hindi movie actor is an ardent family man, who took his pregnant wife Mira Rajput for a mini vacation recently.
Back at work, Shahid will be seen promoting his upcoming film 'Udta Punjab', which releases in June this year. Apart from that, the only other Bollywood movie in Shahid's kitty is Vishal Bhardwaj's 'Rangoon'. The celeb and cinema actor has apparently not signed up for any other project and recently revealed that he will be "unemployed" after both the Bollywood films are complete. It is hard to believe that one of the most sought after actor in Bollywood is unemployed, but it looks like Shahid Kapoor hinted that he will be on parent duty.
RELATED: Mira Rajput hiding her baby bump?
Shahid's wife Mira Rajput is pregnant with their first baby and she is already halfway through her pregnancy. The movie actor, who is also a judge on TV, had proudly announced the same at the trailer launch of 'Udta Punjab'. Shahid had said, "'Haan, main baap banne wala hoon'" (Yes, I am going to be a father). Shahid and Mira are expecting their first child in the second half of the year. The actor may have completed major work on his projects by then. Not indulging in anymore Bollywood projects, Shahid Kapoor seems to be gearing up for the big role of a daddy!
Even while Shahid Kapoor is busy with his Bollywood movies, the actor does take time out to pamper his dearest wife. The Kapoor family too is very excited with the grandchild coming soon in the family.
ALSO READ:
Kareena Kapoor Khan, Shahid Kapoor open up about Jab We Met sequel