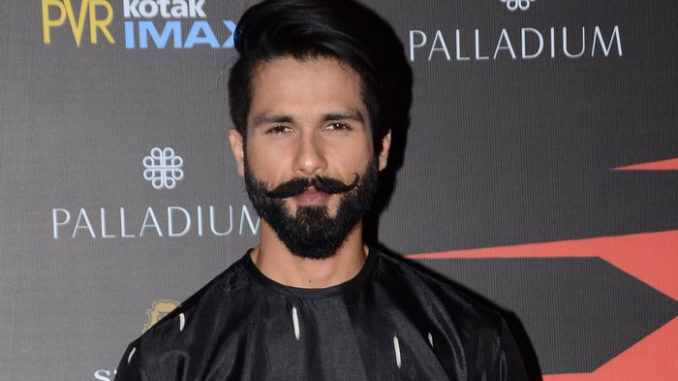 'Padmaavat' finally began with paid previews yesterday and moved onto a full screen release today. The film's leading man,
Shahid Kapoor
, is ecstatic. "We are extremely happy and it is difficult to express our happiness. The film has been made keeping in mind Rajput valour and their honour. They have been glorified and cannot be put on a further pedestial. I think people should watch the movie with an optimistic point of view," says Shahid. Critics have been showering praises on the film and Shahid adds that the reviews have added more cheer to 'Padmaavat'.
Just last month, in December, Shahid was upset with 'Padmaavat' (then 'Padmavati') not releasing on time and the actor had also made his displeasure clear, even though without getting into any controversy. "The wait is killing me; I am dying for the film to come out. By the end of the year, we will have clarity about the release date of 'Padmavati' as we want to showcase the film as soon as possible," he had said back then. "There has been a lot of controversy around 'Padmavati' but then it is such a special film," Shahid had added.
Now that 'Padmaavat' has released and has received thumbs-up from most critics, Shahid Kapoor is finally a relieved man!
ALSO READ: