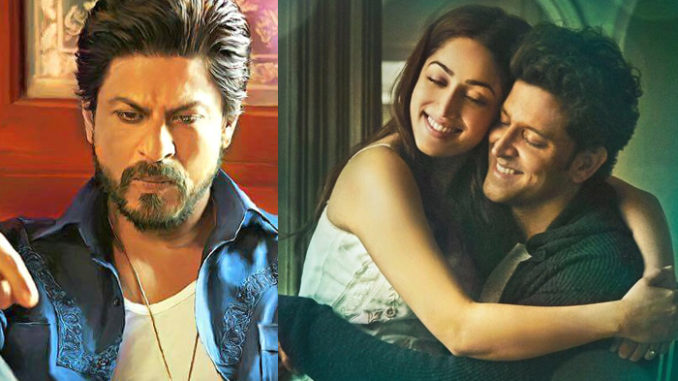 Shah Rukh Khan's 'Raees' is already creating a social media uproar as the celebrity's Bollywood film is trending on most platforms. It has been revealed that 'Raees' will release on January 25 instead of the pre-decided date of January 26, clashing with Hrithik Roshan starrer 'Kaabil'. This news comes in the wake of just a few days after Rakesh Roshan had confirmed that 'Kaabil' will release on January 25. Rakesh Roshan's idea was to advance the 'Kaabil' release by a day to avoid clash with Shah Rukh Khan starrer 'Raees', hence he had booked the evening shows starting from 6 pm on January 25. Putting a spanner in the wheel, SRK's 'Raees' will start off from morning shows on January 25, having an edge over 'Kaabil', at the Bollywood Box Office. With 'Raees' and 'Kaabil' clashing the same day and slugging out against each other, it looks like Shah Rukh Khan and Hrithik Roshan are gearing up to fight at the ticket windows!
Hrithik and Rakesh Roshan averted clash with SRK's dwarf drama with Anand L Rai in Christmas 2018 by changing the release date of 'Krrish 4'. But before that, no one seems ready to budge as 'Raees' and 'Kaabil' promise some big firecrackers just at the beginning of 2017.
ALSO READ:
Salman Khan's conditions to work together with Shah Rukh Khan!