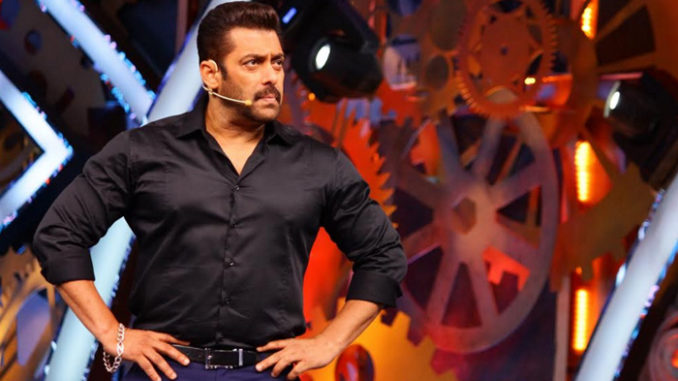 Salman Khan was rushed to the safety of his Bandra home from the sets of 'Race 3' in Film City in Goregaon, Mumbai as policemen informed the team that a group of armed men had entered the shoot location with intent of mischief. Gauging the threat perception, the star was rushed home dropping the entire shoot and without further delay.
Threat to Salman Khan's life began last week when the 'Dabangg' actor appeared in the Jodhpur court with regards to the black buck case. Lawrence Bishnoi, a gangster who was produced a day later in the same court, threatened to kill Salman Khan. Lawrence Bishnoi, who faces multiple charges of murder, extortion and car-jacking, reportedly hails from a community in Rajasthan that worships the black buck. Speaking about the emergency exit of Salman from the sets of 'Race 3', a source says, "The police informed Salman and producer Ramesh Taurani that the shoot of 'Race 3' had to be stopped immediately. Salman was then escorted in another car by six cops, while his own car was driven back to his residence by another group of cops."
On Monday, the police alerted
Salman Khan
about men in Mumbai who had threatened to kill him and also about a group of vandals who were being mobilised to create mischief near his shoot location. Sallu has been asked to keep a low profile for a while and not share his whereabouts on social media as well. He has also been provided with extra security. A senior inspector stated that all measures are being taken for the actor's safety, "Salman often moves about town without security or even his bodyguard, Shera. But anticipating an unprecedented attack, he has been asked to be extra safe. The police are taking Bishnoi's threat seriously but we have assured Salman that he will receive maximum police protection. We are also investigating the motive behind Bishnoi's threat to Salman."
Salman Khan and Jacqueline Fernandez are scheduled to shoot a steamy song sequence for 'Race 3' over the next two days, amidst heavy security with additional bouncers and guards apart from police protection.
Courtesy: Mumbai Mirror
ALSO READ: