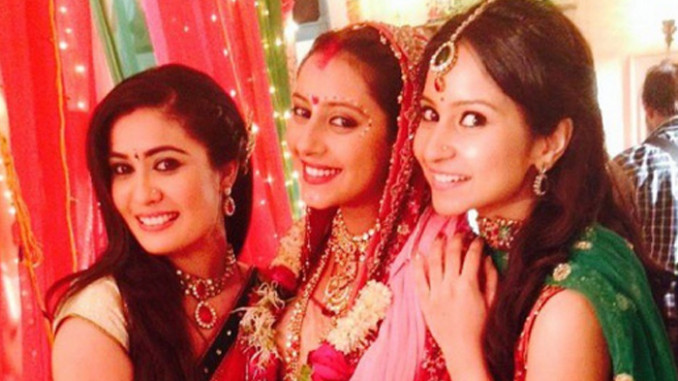 Pratyusha Banerjee's death has come as a huge shocker for the TV celebs and cinema world. Several of her friends from the TV industry rushed to Kokilaben Dhirubhai Ambani Hospital where the actress was brought after she allegedly committed suicide. Rumours are rife that Pratyusha took this drastic step because of her relationship woes with Rahul Raj Singh. The duo was in love since some time and also appeared together on the TV show, 'Power Couple'.
RELATED: Pratyusha Banerjee: 5 Facts you need to know about the TV actress
Ajaz Khan who was at the hospital to see his friend stated that Pratyusha could not take such a drastic step, "I saw her body. There was a scar on her head. Her lips were dry and blackish. All this signals to foul play and it seems to be a clear cut murder case. She can't commit suicide as she was strong headed and full of life." Another close friend of Pratyusha, Sara Khan questioned the absence of her boyfriend Rahul Raj Singh. Sara had rushed to the hospital to see Pratyusha as soon as she got the news of her death. In an emotional state Sara said, "I have been trying to call Rahul, why did he run away leaving her in the hospital? Rahul's phone is constantly coming switched off, where has he gone?"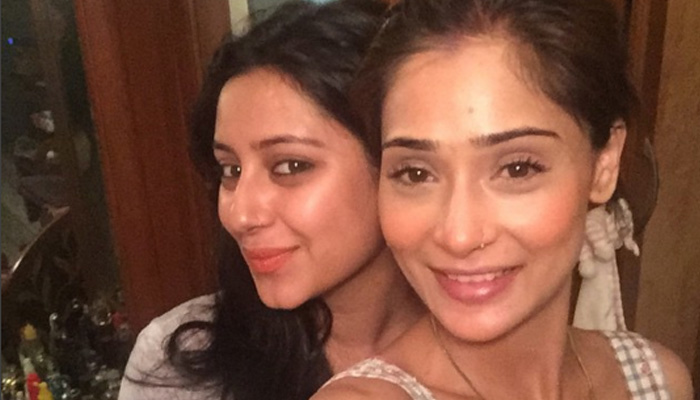 Speaking about the incident, Mumbai Police DCP Vikram Deshmane said, "The initial information states that apparently Pratyusha Banerjee has committed suicide after hanging from a ceiling fan in her hall. Her boyfriend and a cook saw the corpse at her home. Our investigation is still going on." The police are reportedly questioning the cook and her close friends, as depression in relationship is being cited as one of the reasons for Pratyusha Banerjee's suicide.
Meanwhile, condolences poured in in abundance for Pratyusha Banerjee on micro-blogging site Twitter:
Sad …. Life is difficult … But why do this … This is not the way to end ur life ,rip Pratyusha strength to her family sad sad sad

— KUSHAL TANDON (@KushalT2803) April 1, 2016
Sad sad sad..Nothing's worth ending your 1 beautiful gift called life for… My heart bleeds for the parents and family..#suicidesnvrthecure

— GAUAHAR KHAN (@GAUAHAR_KHAN) April 1, 2016
Shocked & saddened to hear about the sudden death of Pratyusha Banerjee May god give her family strength to deal with the loss. RIP

— Madhur Bhandarkar (@imbhandarkar) April 1, 2016
This world is Not gonna let u live but You gotta live for God got u in this world. RIP Pratyusha Banerjee. I am very sad to hear this news

— PAYAL ROHATGI (@Payal_Rohatgi) April 1, 2016
I don't know why you did it Pratyusha.. Can only hope u r in a better place! Not the way to go! Peace!

— Karan Kundra (@kkundra) April 1, 2016
Extremely shocking and sad news.. Rip pratyusha :(((

— Karishma Tanna (@karishma_tanna) April 1, 2016
Not the way to go….rip pratyusha banerjee….wen smeone dies they dont die alone…suicide is neva the rite way out.. SAD

— Karan Wahi (@karan009wahi) April 1, 2016
Her audition,her 1st shoot & d contest wherein ppl chose her as Anandi is flashing in front of my eyes..speechless #pratyushabanerjee RIP

— Ashvini Yardi (@AshviniYardi) April 1, 2016
So shocked to hear about #pratyushabanerjee suicide..Makes me think of Nafisa & Jiah. All beautiful, talented girls. This is Heartbreaking

— SOPHIE CHOUDRY (@Sophie_Choudry) April 1, 2016
Terrible, terrible news about Pratyusha Banerjee. Met her once at a party. How extreme must pressures be to drive one to take one's own life

— T.A.N.U.J. G.A.R.G. (@tanuj_garg) April 1, 2016
We ll miss you #Pratyusha . God gives peace your Soul😭😭🙏 .You were a very sweet & cute Girl. #PratyushaBanerjee

— SANGRAM U SINGH (@Sangram_Sanjeet) April 1, 2016
ALSO READ: