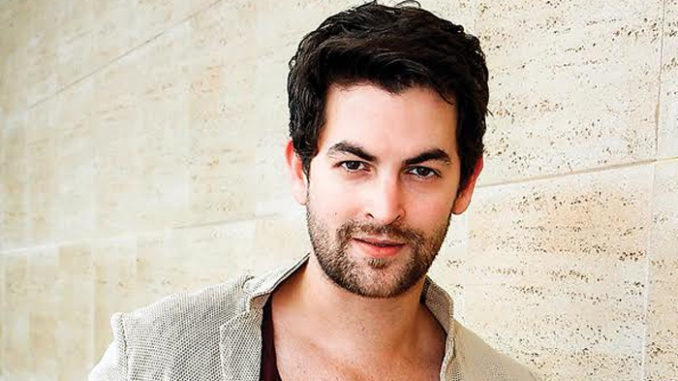 Neil Nitin Mukesh who recently announced his impending fatherhood is also taking a step forward in the entertainment business. He will be joining the bandwagon of actor-turned-producers with his production company titled NNM Films. The outfit will specialise not only in film production but will also dabble in endorsements, events, advertisements, commercials and design.
Shedding light on the foray Neil Nitin Mukesh says, "In the business of entertainment there are no creative boundaries. I have created an identity for myself as an actor but I'm also known as a musician, director and writer which are all aspects of the creative process and now with production it all comes to a full circle for me. Filmmaking entails multiple layers and facets which is very appealing to me since I've always believed in not being typecast. I feel there are so many brilliant stories to be brought to the big screens and it would be fair to give an equal opportunity to deserving talent through this venture. Our long-term vision is to cater to diversity through cutting-edge content."
Neil has collaborated with long-time associate Madan Paliwal of MIRAJ for the maiden project which will be co-produced under the NNM Films banner. Speaking about the association Neil Nitin Mukesh adds, "Mr Paliwal, who has been like a father figure to me, has been gracious enough to lend me impeccable support. I am currently on the board of directors of MIRAJ spearheading the creative team of the entire entertainment division of the firm. Over the past three years I have directed and executed a couple of commercials for them so that I could absorb the aesthetics of the business."
Interestingly the untitled maiden project will also mark the debut of Neil's younger brother, Naman Nitin Mukesh as a director.  While Neil worked with Yash Raj Films as an assistant director prior to his foray in mainstream cinema, Naman has trained with Abbas Mastan, Bejoy Nambiar, Eros for over six years. Adding on further Neil Nitin Mukesh states, "Naman and I have been working on the script of the maiden project since the past two years and the whole venture is of great value to us. I couldn't have asked for a better collaborator than my best friend and my brother. I have always wanted to launch my brother and I'm positive that he will do full justice to his calling."
Upholding the Mukesh family's three generation cinematic lineage, the logo of the production house has a celestial significance apart from Nitin Mukesh lending his voice for the background score. From Lord Hanuman to Lord Shiva to Tirupati Balaji to Lord Ganpati, an essence of divinity resides within the logo. NNM Films will commence shooting for their multi-starrer maiden project by September. While it's being speculated that Neil will be acting in the maiden project, he is not sure whether he will act in every film produced by his production house.
Elaborating further Neil who has been shooting uninterruptedly for 'Saaho', 'Firrkie' and Sai Srinivas Bellamkonda's untitled film over the past one-year states, "We have finalised the script of the maiden project that falls under the thriller-drama genre and have already signed on a few actors. Currently we are in the process of finding the right candidate to essay the leading lady. The technical team has started the ground work of venue recee and production and the film will most likely be shot in India."
ALSO READ: