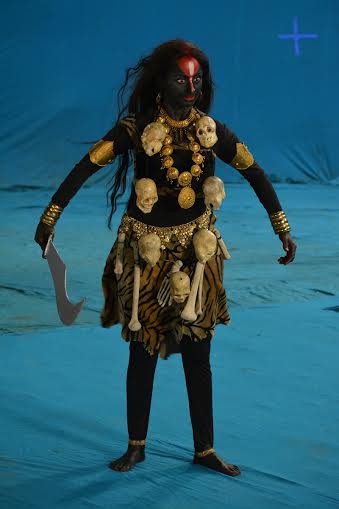 Madirakshi who is currently seen playing the role of Sita in Star Plus' popular mythological saga, 'Siya Ke Ram' has received a lot of accolades for her performance ever since the show has gone on-air. The upcoming episodes will showcasse the iconic war between Ram played by Ashish Sharma and Raavan played by Karthik Jayram.
The show which recently showcased a dream sequence wherein Sita reincarnated into Maa Kaali to kill Raavan for his evil deeds was received well by the audiences. But it turns out that the visual treat was actually a tough challenge for the actress to fullfill. Talking about the same Madirakshi said, "'Siya Ke Ram' has actually given me a chance to explore myself. Sita, for the first time will be seen as a fearless, bold & courageous woman. It was a very contrasting role, as in real life I am a very calm & composed person. For this particular scene, I have been practicing the Simhasan commonly also called as the Lion pose which helps me stretch my tongue to the fullest. The make-up artists too did a great job." Madirakshi also gave a lot of personal inputs for the sequence.
ALSO READ:
Sarabhai V/S Sarabhai cast promises good news; is second season in the making?