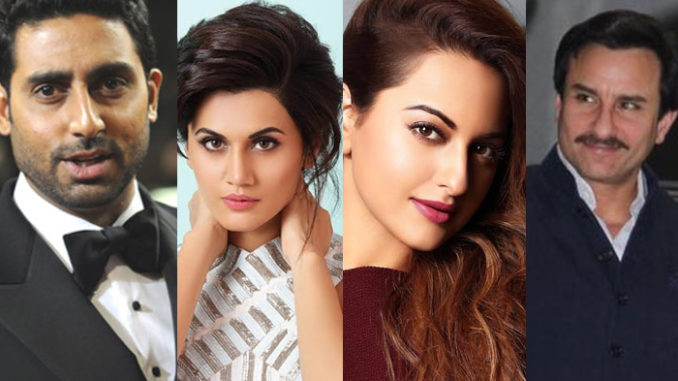 Anurag Basu has been long planning 'Life In A Metro' sequel and the filmmaker's efforts seem to have paid off as he has brought together an ensemble cast. Reports suggest that top rung celebs and cinema stars like Abhishek Bachchan,
Saif Ali Khan
, Rajkummar Rao, Sonakshi Sinha and Taapsee Pannu have given their nod to the film which will feature these stars in parallel plots.
Kareena Kapoor Khan
too was approached for the project, but the actress signed up for Karan Johar's 'Good News' opposite Akshay Kumar. Sidharth Malhotra has also been offered a part in 'Life In A Metro' sequel, but he is yet to confirm his availability.
We had earlier informed that how the filmmaker wanted to make an out-an-out commercial film with 'Metro' sequel. Onir was supposed to direct the upcoming Bollywood film but the trade buzz said otherwise after a point of time. Onir was no longer associated with the project as Anurag Basu was not very pleased with his perception of the 'Life In A Metro' sequel. There was another news as well that the Basu was toying with the idea of coming out with a prequel to 'Life In A Metro', instead of hitting the theatres with the Bollywood film's sequel. In fact, the reports even stated that Anurag was to direct the film in question himself.
After being surrounded with so much controversy and endless delays, Anurag Basu's 'Life In A Metro' sequel finally seems to be taking shape with Bollywood industry's some of the biggest celebs and cinema stars, or so it seems for now!
ALSO READ: