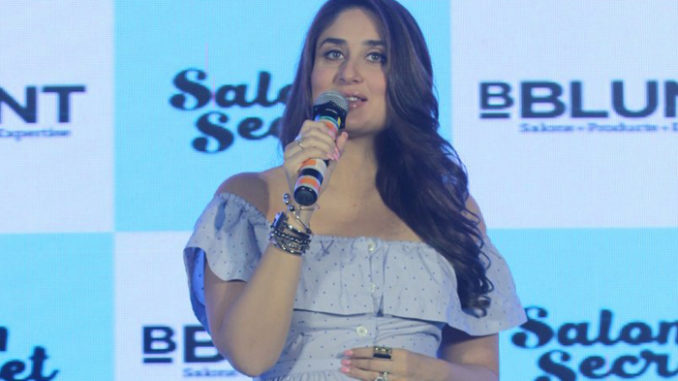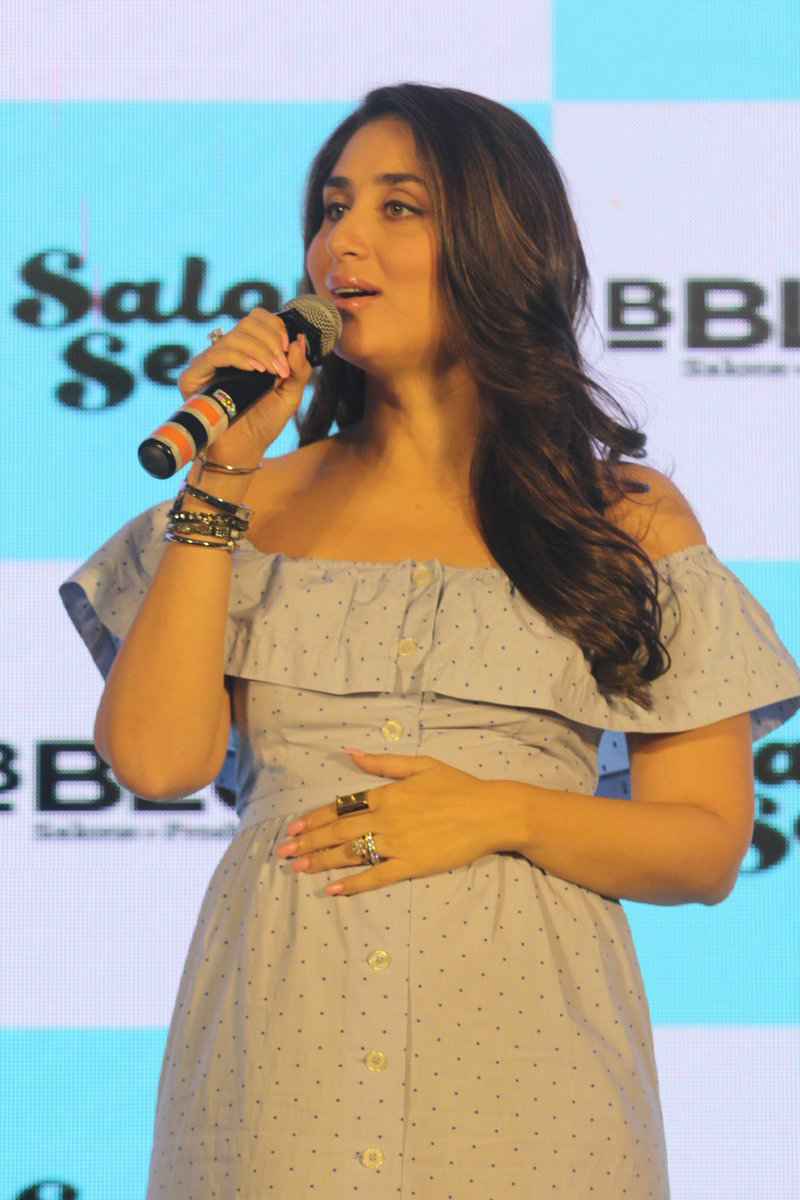 Kareena Kapoor Khan is one much-talked about and photographed celebrity Bollywood mom-to-be. When most starlets prefer to not make many public appearances while they are pregnant (Rani Mukerji, Aishwarya Rai Bachchan, Shilpa Shetty), here is Kareena Kapoor Khan, who is not just posing gladly for the paparazzi but also attending endorsement events and ready to shoot a movie as well! "I am definitely going to go on with my normal life. I am a working woman and there is absolutely nothing wrong in that. I love my job and am passionate about my work. Since the time I was in my mother's womb, I wanted to be an actor. So I will continue acting all my life. If there is a role for me then why shouldn't I do it? And I am resting enough in the night. But during the day one should work," goes on Kareena Kapoor when asked about working while she is pregnant.
Kareena Kapoor Khan is reported to shoot for 'Veerey Di Wedding' with other celebs and cinema world stars, Sonam Kapoor and Swara Bhaskar. However, this celebrity Bollywood actress states that she is not sure when she will begin work, "Right now we are still working on the dates. Whether we will start the film now or not, it all depends on how I feel." The 'Ki & Ka' actress maintains that whatever work comes her way right now, she will not try to hide her baby bump for that, "Whichever film I do, I will be in the phase that I am right now. I am not going to hide or camouflage anything for the screen. I am very proud of the phase I am in and there is nothing to hide about it," talking about her pregnancy and the baby bump.
Apparently, Kareena Kapoor was to star in Rohit Shetty's 'Golmaal 4', but rumours suggest that the filmmaker is afraid to approach her as she is expecting a baby. "I feel those who have a role for me will come to me. Pregnant or not, I don't think anything is wrong in that. Why should he be scared? I should be scared of him," concludes Kareena Kapoor.
ALSO READ: