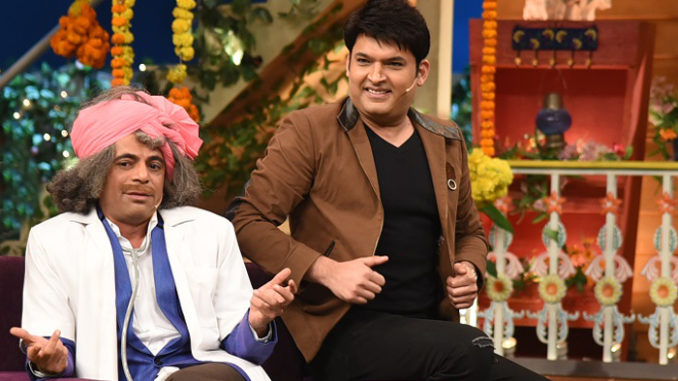 Kapil Sharma introduced his ladylove Ginni Chatrath on social media last week, but his happiness was short lived as rumours of his bad behaviour with Sunil Grover cropped up. Apparently, in a drunken state, Kapil Sharma started a fight with co-actor Sunil Grover, who plays Dr Mashoor Gulati on 'The Kapil Sharma Show'. The fight had to be stopped by other members of the team, suggest reports. This alleged fallout happened when the team of 'The Kapil Sharma Show' was returning from Australia.
Sharing a clarification on the matter, Kapil Sharma took to social networking site:
I was celebrating my best time and suddenly heard a news about Sunil Paaji and me fighting. First of all, see where it is coming from. What are the intentions behind this? If I fought with him in the flight then who saw it and informed you? Is he trustworthy? Some people enjoy this kind of stuff. We eat together, we travel together. I meet my brother once in a year and spend almost every day with my team, especially Sunil. I love him, I respect him. Yes, I had an argument with him. But are we not normal people? I shouted at him first time in 5 years! 'Itna to chalta hai, bhai.' We will sit and talk where is the problem. I love him as an artiste and as a human being. He is like my elder brother. Why so much negativity all the time? I respect our media. There are some other serious issues which we need to focus on. Is Sunil and my issue important compared to the security of my country? We spend a lot of time together rather than our families, and sometime it happens in family. It's our family matter, we will sort this out. 'Zyada maze mat liya karo' (don't take so much pleasure in such things)."
Sunil Grover, on the other hand, has maintained a stoic silence over the entire fighting episode with Kapil Sharma. Speculations are rife that the popular comedian, Sunil Grover, may finally bid adieu to 'The Kapil Sharma Show', but there has been no official confirmation on that front.
ALSO READ: