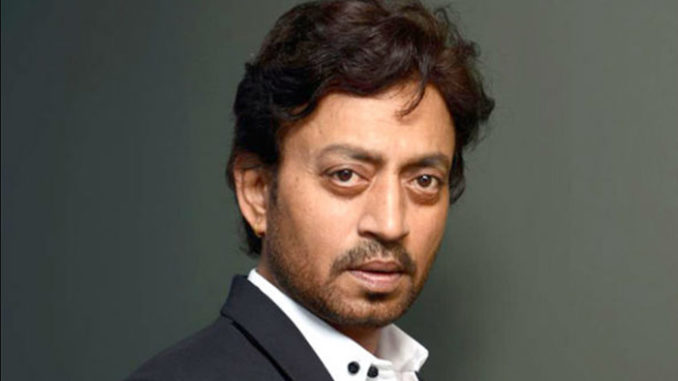 Irrfan Khan has finally revealed the rare disease he has been suffering from, Neuroendocrine Tumour, which he has been diagnosed with. Issuing a statement, Irrfan Khan said that he is suffering from Neuroendocrine Tumour. Neuroendocrine Tumour (NET) can either be malignant (cancerous) or benign (noncancerous), depending on how it affects Neuroendocrine cells. Irrfan tweeted with a statement, "The unexpected makes us grow, which is what the past few days have been about. Learning that I have been diagnosed with Neuroendocrine Tumour as of now has admittedly been difficult, but the love and strength of those around me, and that I found within me, has brought me to a place of hope," on his official Twitter account. The 'Piku' actor also added that he will be going out of country for treatment. "The journey of this is taking me out of the country, and I request everyone to continue sending their wishes," shared Irrfan after his tweet revealing his suffering from Neuroendocrine Tumour.
Before revealing in his tweet that he is diagnosed with Neuroendocrine Tumour, Irrfan Khan had last week shared that he was suffering from a rare disease, spreading a wave of worry among his fans and several fraternity members. Some reports suggested that Irrfan was diagnosed with brain cancer. However, refuting it all, the actor stated, "As for the rumours that were floated, NEURO is not always about the brain and Googling is the easiest way to research. To those who waited for my words, I hope to be back with more stories to tell."
Irrfan Khan has not yet clarified whether the Neuroendocrine Tumour he is suffering from is benign or malignant. A benign tumour is noncancerous and may not spread in the body. A malignant tumour on the other hand means that the swelling or the mass is cancerous and has the capacity to multiply uncontrollably, thus damaging various parts of the body.
What is Neuroendocrine Tumour?
Neuroendocrine Tumours (NETs) are abnormal masses that grow in the Neuroendocrine Cells which produce hormones in our body. The tumour can also produce hormones leading to serious health symptoms. Most Neuroendocrine Tumour cases are mainly diagnosed in people who are 50 years and above. Different stages like 1, 2, 3 and 4 in Neuroendocrine Tumour denote the spread of the disease in the body, which Irrfan Khan has not yet revealed.
ALSO READ: