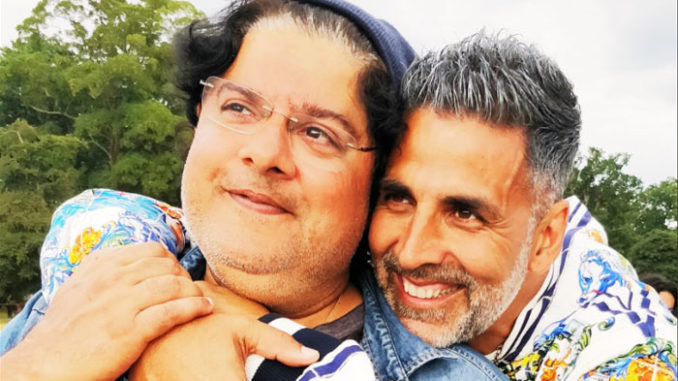 Sajid Khan is newest name accused of sexual misconduct in the wake of the India's ongoing #MeToo movement in Bollywood. The #MeToo India has taken its toll on Sajid Khan, who has stepped down as the director of his upcoming Bollywood multi-starrer 'Housefull 4'. The filmmaker has been accused of harassment by three girls, actress Saloni Chopra, a journalist and 'Ungli' fame actress Rachel White. Reacting to the news, Sajid Khan released his official statement. "In the wake of allegations against me and the pressure being put on my family, my producer and the stars of my film 'Housefull 4', I must take the moral responsibility of stepping down from my directorial post, till the time I can allay the allegations and prove the truth. I request my friends in the media to kindly not pass judgement till the truth is out," reads Sajid's official stance on directing 'Housefull 4' vis-a vis the sexual harassment controversy.
Sajid Khan faced a lot of backlash on social media after the sexual harassment allegation, with users calling out his sister Farah Khan and cousin Farhan Akhtar to reach to the depth of this new #MeToo controversy.
Akshay Kumar
, who plays the lead in 'Housefull 4', is also asked to end all associations with the tainted filmmaker. Since the #MeToo in Bollywood picked up, Akshay Kumar too had to issue a statement saying, "I have just landed back in the country last night and reading all the news has been very disturbing. I've requested the producers of 'Housefull 4' to cancel the shoot until further investigation. This is something that requires stringent action. I will not work with any proven offenders and all those who have been subjugated to harassment should be heard and given the justice they deserve," keeping in tune with the times.
Actress Saloni Chopra has accused Sajid Khan in a lengthy post, sharing her ordeal of sexual harassment while she was an assistant to the filmmaker in 2011. A journalist also accused Sajid of showing off his manhood when she had gone to interview him at home which he shared with Farah Khan. Actress Rachel White added to the allegations stating that Sajid Khan asked her to strip during the auditions for 'Humshakals'.
ALSO READ:
#MeToo campaign: Jeetendra faces sexual assault charges from cousin