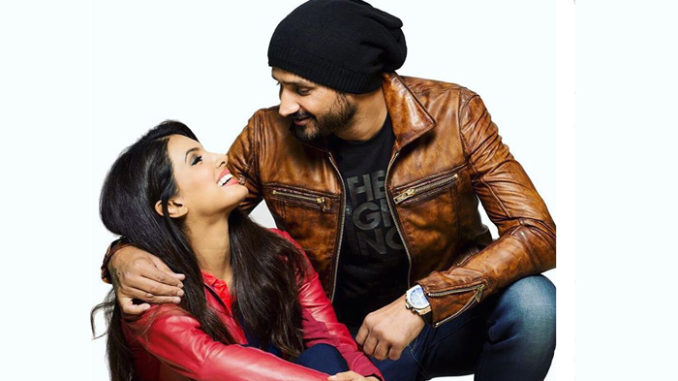 Indian off-spinner Harbhajan Singh and Geeta Basra have become proud parents of a baby girl. According to reports Geeta Basra delivered a baby girl on Thursday at a hospital in London.
Harbhajan Singh tied the knot with Bollywood actress Geeta Basra in October 2015 in Jalandhar. The celeb couple has become parents for the first time and are yet to name their new-born. Harbhajan Singh was by his wife's side in London to welcome the baby girl. Pregnant Geeta Basra had a white themed baby shower in June this year.
Celebs & Cinema welcomes the baby girl to this wonderful world and grabs the opportunity to congratulate new-born's parents Harbhajan Singh and Geeta Basra, and their family members.
ALSO READ: