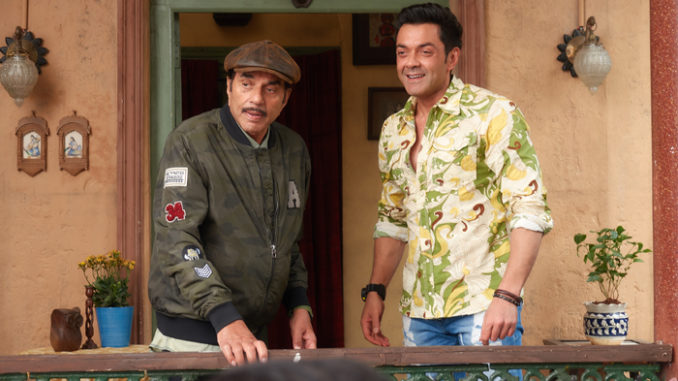 Bobby Deol is all set to recreate an iconic moment from Ramesh Sippy's 1975 iconic movie, 'Sholay'. This scene that has been revisited is similar to the one where his father Dharmendra, playing Veeru, goes up to the top of the tower in a drunken state and addresses the whole village, threatening to jump off it if Basanti's aunt doesn't agree to their match. That almost suicide scene of 'Sholay' will be seen thrice in the upcoming comedy, 'Yamla Pagla Deewana Phir Se' (YPDPS), which features Dharmendra along with his sons Bobby and Sunny.
However when asked director Navaniat Singh he quickly clarified that it is not a cut-copy-paste job. "Bobby's character in the comic movie gets drunk every night and recites his feeling not just to his brother but to the entire society. He complains about his fight from the terrace of his Amritsar home and makes it public, similar to what his father did in 'Sholay'," said the director.
'Yamla Pagla Deewana Phir Se'
 is produced by Sunny Deol, Kamayani Punia Sharma, Aarushi Malhotra and Jayantilal Gada.
ALSO READ:
Dharmendra: I was horrible in studies, hence wanted to pursue acting