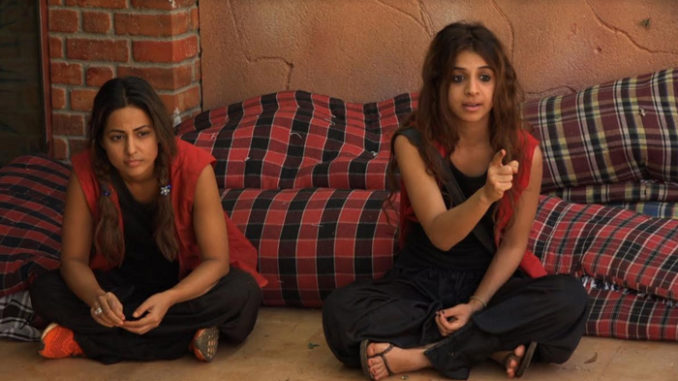 After 3 weeks of being pranked by Salman Khan, Benafasha Soonawalla had to finally say her good byes to inmates of the 'Bigg Boss' 11 house. Up against Hina Khan and Sapna Choudhary, Benafsha found it difficult to garner audience votes and was finally evicted after being in the nomination list week after week. Benfasha Soonawalla, entered the house along with her Best friend Priyank Sharma and was part of the celebrity clan in the house. While her closeness with Priyank often raised questions, she maintained her platonic stand. The two often found support in each other and were confidants in time of need. Fondly known as Ben in the house, she had a roller-coaster journey over the course of seven weeks – with emotional highs and lows. Ben was not afraid to reveal her secret of suffering from anxiety and promised the world she would continue the battle till she emerged victorious! Within the house, Ben was constantly at loggerheads with Akash Dadlani, but managed to find a new friendship in Hina Khan. A proud Bawi, she also sacrificed herself to save Priyank from nominations.
After being evicted from the house, Benafsha said, "It was a lovely experience being part of this wonderful show. I leave with mixed emotions, but frankly speaking I feel my journey in 'Bigg Boss' was incomplete. There was so much more I wanted to do and I had just about started to come out of m shell to take a stand for what I feel was wrong; maybe it was late for me to do so! Some of my most memorable moments from the house are when we all came together as a team to do the various tasks – I'm going to miss that!"
ALSO READ:
Bigg Boss 11 Day 35: Dinosaurs brawl with each other to get out of cage!