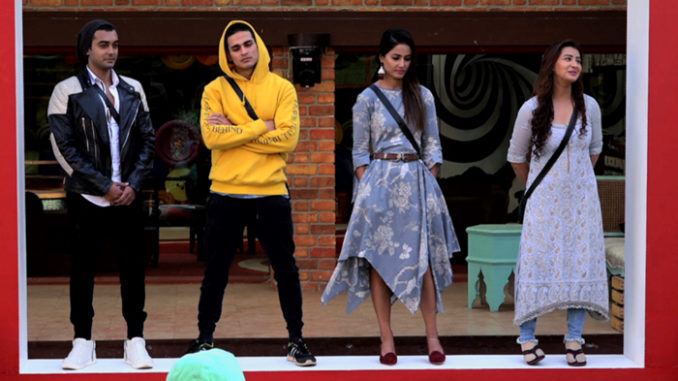 Almost spending so much of time in the Bigg Boss 11 house, everyone has found their own way of dealing of with each other. Mastermind Vikas Gupta till date, dealt with Akash Dadlani in a peaceful manner. But every situation reaches a tipping point, and today Vikas' patience is tested beyond measure.
Locked in the kaalkothari together, Akash crosses his line and Vikas takes it up on himself to teach him a valuable lesson of a lifetime. Also, the top contenders elected for the throne of captaincy will put up an amazing fight to become the next captain of the 'Bigg Boss' house. Reflective of their behaviour in the house, Arshi, Akash and Vikas find themselves in the kaalkothari tonight. Akash instigates Vikas and Arshi as he has made up his mind to torture the two of them inside the jail. Akash resorts to name calling and making fun of Vikas; but soon things are out of control as Vikas gets hold of Akash's jacket and decides to flush it down the toilet! As Akash tries to duplicate the same move, Vikas oversmarts him and locks him up in the washroom.
Moving to this week's captaincy task, there is a massive photo frame built in the lawn area. The contenders for captaincy, Hina, Priyank, Luv and Shilpa have to stand inside the frame and the one to stand the longest, will be declared the next captain of the Bigg Boss house. The remaining gharwale actively partake in the task by trying to distract the contenders; Akash and Puneesh together make the task gruesome for the contenders by applying oil and conditioner on the floor of the frame so that the contenders easily lose their balance.
ALSO READ:
Bigg Boss 11 Day 80: Priyank Sharma breaks all his ties with Hina Khan