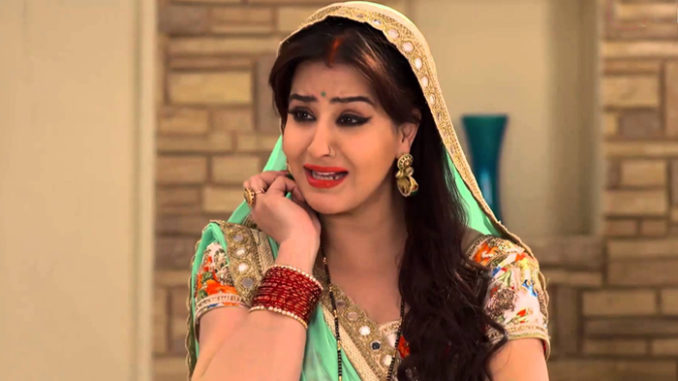 Shilpa Shinde aka Angoori Bhabhi of &TV's comedy TV show 'Bhabi Ji Ghar Par Hai!' called a press conference and opened up about her legal battle with the show's producer Benaifer Kohli. Shilpa said, "All of us are working for the entertainment industry and there are a lot of moods and changes in personal life. But we have to work hard and look good. Because of these things, it does not mean that the person will have to sign a contract at gun point." The actress got support from political party Maharashtra Navnirman Sena's (MNS) Ameya Khopkar, President of Maharashtra Navnirman Chitrapat Karmachari Sena and Shalini Thackeray. Read on to know what ex-Angoori Bhabhi Shilpa Shinde said about the controversy:
RELATED: Bhabi Ji Ghar Par Hai!: Meet the new Angoori Bhabhi, Shubhangi Atre Poorey
One being replaced in 'Bhabi Ji Ghar Par Hai!':
I was asked to leave the show and made to sit at home. When I started getting mails that the show cannot go ahead without me, they tried to call me back. Since they were not getting a replacement, they pressurised me. I am not a football to be kicked out and brought in whenever they want. I got so much of popularity because of 'Bhabi Ji', do you think I would like to sit at home? Why were my problems not solved?
On her issues with the producer:
After badmouthing me saying I throw tantrums, they (producers) said that I left the show. After this incident the entire federation (CINTAA) banned me and later called a press conference saying that the ban word does not exist. I kept getting notices and was tortured mentally.
There were a few things which happened between the producer and me. Despite medical issues, I continued to shoot for 'Bhabi Ji Ghar Par Hai!'. We thought that we would adjust and keep working, but I was lied to and forced to work. I agreed to come back on the show without any demands. But I cannot work with this particular producer. I have some self-respect and cannot work there.
Suddenly an artiste is replaced, made to sit at home with a track change, etc, all these things result in a loss for the artiste. I have decided to take the legal route because she (Benaifer Kohli) has sent me a legal notice.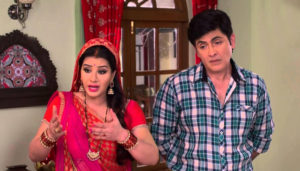 Shilpa Shinde's future projects:
I have not signed anything yet, I am not worried about work because no one can stop me from working. CINTAA had to clear the air saying they have not banned me rather have sent a letter saying that until I don't pay the damages, no one should work with me. Why should I play the damages? People are quietly doing the auditions and the day you get the right girl you will replace me? They did not allow me to do Kapil's show also, I am only sitting at home replying to legal notices on crores of damages.
After playing Angoori Bhabhi in 'Bhabi Ji Ghar Par Hai!', Shilpa Shinde is planning to do 'The Kapil Sharma Show' on Sony TV.
ALSO READ: