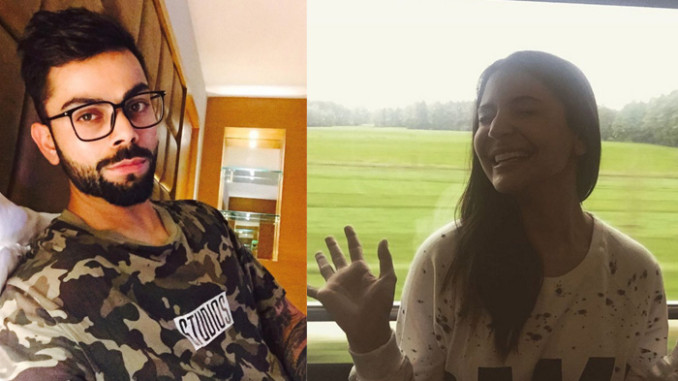 Virat Kohli is back in form with an energetic performance opposite the West Indies cricket team at the ongoing ICC World Twenty20 cricket. While the cricketer's professional career in on a high, Virat Kohli's love life is going through a turmoil.
This popular cricketer was in love with Bollywood hottie Anushka Sharma. However, the couple had called it quits earlier this year. With Virat Kohli's amazing performance opposite Australia, buzz was that Anushka Sharma sent a congratulatory message to him and soon rumour mills went into overdrive with talks of the couple getting back together with their relationship.
RELATED: Anushka says there is no one like Salman
However, the newest piece of Bollywood gossip suggests that Anushka Sharma is no longer interested in getting back in a relationship with Virat Kohli. The Bollywood actress is apparently moving on from the bitter heartbreak and concentrating on her career with two big ticket films, 'Sultan' and 'Ae Dil Hai Mushkil' in her kitty.
So recently when Virat Kohli blasted the trolls which took a dig at Anushka Sharma for his firebrand performance on the cricket field, it looked like the duo fell back in love. But the news coming out of the Bollywood stable is that Anushka Sharma stands strong on her decision to not be in a relationship with much-loved Virat Kohli. Can Virat Kohli and Anushka Sharma remain, what they typically call in Bollywood, 'just friends'?
ALSO READ: