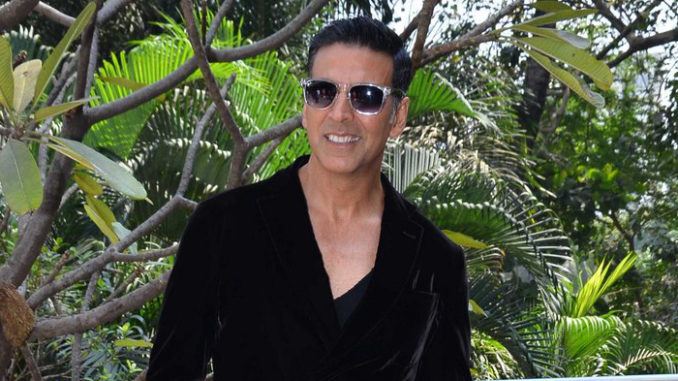 With a conscious decision to play 'hatke' roles, Akshay Kumar will be seen in the garbs of a lawyer in 'Jolly LLB 2', which releases this week. Once popular for his action moves, Akki has successfully accommodated the genre of comedy as well as the intense projects in his Bollywood career spanning decades. In a quick interview, Akshay Kumar talks about 'Jolly LLB 2' and his much publicised fitness plan. Excerpts…
To start the interview with, very first, what was the deciding factor for you take up 'Jolly LLB 2'?
It is a conscious decision to do different roles, to challenge yourself. This practice keeps you on your toes all the time. The way its character and the film 'Jolly LLB 2' are written, the screenplay and it is closeness to a real life case attracted me to take up the movie. I had seen the first part ('Jolly LLB') at the premiere and I liked the whole scenario of judiciary and how things unfolds.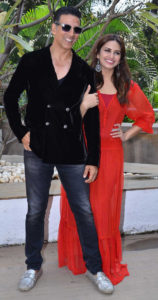 How is your character different from Arshad Warsi's lawyer role in 'Jolly LLB'?
You will see real cases in this Bollywood film. Also, my character is based on Birbal, (of Akbar-Birbal fame) who used to logically solve every problem set in front of him. The character of Jagdishwar Mishra aka Jolly in 'Jolly LLB 2' tries to solve problems in a similar fashion. It is indeed a fun film.
How did you prepare for the character of lawyer that you portray?
I did not study much for my character, it was my director Subhash Kapoor who did all the research. Subhash has also written the film and being a journalist before, he has a lot of knowledge about all this. My director did all the hard work that I was supposed to do. As for me, he just pointed out where I had to do what and I did exactly that.
In 'Jolly LLB 2', you seem to be doing household chores as well. Does that happen in real life too?
(Laughs) When I come home after working on the sets, I do cook and indulge in household activities. But it is occasionally, not every day.
You are a fitness freak, do you stick to any particular diet?
It is a wrong notion that I follow a particular diet plan. I eat what everyone eats, the only difference being I have my last meal at 6:30 pm. I eat sweets, rice, ghee, 'paan' after food and everything else, but I work out for an hour and my mealtime ends by 6:30 in the evening. If you follow this disciplined life then there will be no problem, especially to avoid diabetes and heart attacks. You can control these diseases by having your last meal of the day early.
ALSO READ:
Akshay Kumar hopes to set a new trend in Bollywood with Salman Khan, Karan Johar