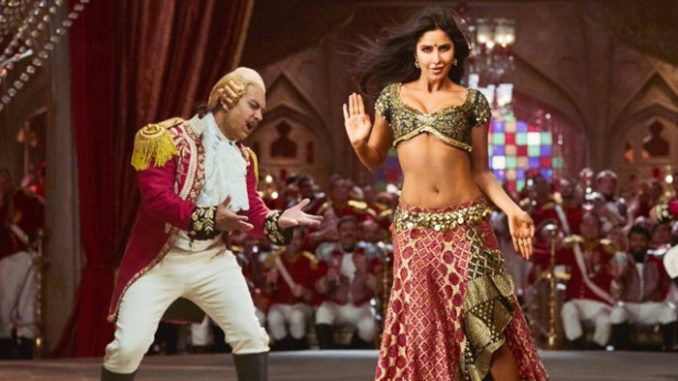 Aamir Khan has taken the onus of the failure of his last release, 'Thugs of Hindostan'. And he even tendered an apology. "I would like to take full responsibility for 'Thugs of Hindostan'. The audience is free to say what they want about the film. I want to apologise for not meeting the expectations of the audience. We certainly tried our level best, but I am feeling very bad that we didn't succeed in entertaining the audience. Next time we will try hard," said Aamir. Despite a grand opening at the box office, the figures, coupled with negative word of mouth publicity and low rating from critics, kept falling for 'Thugs of Hindostan'.
'Thugs of Hindostan' stars Amitabh Bachchan,
Katrina Kaif
and Fatima Sana Shaikh apart from Aamir Khan. The film released during Diwali, on November 8, and is directed by Vijay Krishna Acharya under Yash Raj Films production. 'Thugs of Hindostan' is made at an approximate budget of Rs 300 crore but is still struggling to breakeven. It is being said that since the film flopped, and so badly, its satellite rights too were renegotiated besides lowering the number of screens.
When asked about the reason for the film's failure, whether it was the direction, the script or the storyline of 'Thugs of Hindostan', Aamir said, "I am very close to my films and it is not right that I speak about this publicly. It is like my own child to me and I don't want to discuss about it openly." Aamir Khan is said to have started work on the script of his next magnum opus, based on the Hindu epic Mahabharat. However, refusing to confirm his future projects, Aamir added, "I have not yet decided my next film. As soon as I do, I shall announce it."
ALSO READ: